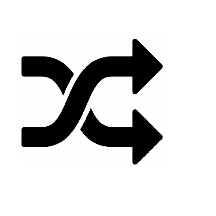 11.01.17
by Frank Joseph Rowe
Trans·form
/tran(t)s 'fôrm/
verb
1 . make a thorough or dramatic change in the form, appearance, or character of…
Remarkably, it has been nearly 15 years since the article "A Brave New World" was first published in
wingsoverkansas.com, offering perspective as to the state-of- business for Kansas aviation companies, as
well as an interpretation of prevailing developments for business strategies, technological development
and overall vitality of the industry.
Ravaged by a depressed economy and constrained by wary investors dealing with uncertain global
politics, the original "Brave New World" article sought to examine the potential changes that could help
the general aviation industry weather the financial storm and emerge as a stronger and competitive
business entity.
Since 2003, the changes that have collectively affected the Wichita aviation industry have been, not only
epic in terms of degree of impact, but also progressively transforming in terms of the nature of the
changes and the potential long-term impact on growth.
While Boeing, an iconic manufacturer with 85 years of history in the Air Capital, sold its Wichita
operation in 2005, the former division evolved into the new Spirit AeroSystems. While retaining most of
the former Boeing manufacturing work, the business transformed from a traditional, OEM-based, single-
source supplier to an independent, global supplier with a diverse range of customers and products.
Hawker Beechcraft, the esteemed manufacturer of premium Beech King Air turboprops and Hawker
business jets, was forced to endure a series of corporate restructuring that eventually led to filing for
pre-planned bankruptcy in May, 2012. In another sweeping and dynamic move, Textron Inc., the
industrial conglomerate based out of Providence, Rhode Island, completed the acquisition of the former HBC (Beech Holdings LLC) in March, 2014, and transformed Beechcraft, Cessna and Hawker businesses
into brands administered by the new single business entity: Textron Aviation.
Bombardier, despite relatively modest annual Learjet deliveries, continued to not only expand, but to
also diversify its Wichita facilities to conduct flight test operations for its larger C-series/Global 7000
business jet aircraft product line, as well as support for special-mission conversions.
The National Institute for Aviation Research (NIAR), with headquarters at Wichita State University,
greatly expanded its physical presence and technical offerings in 2012 by transforming the former
12,000 seat Kansas Coliseum into the Aircraft Structural Test and Evaluation Center (ASTEC). The sheer
size and scale of the 130,000 square foot facility, once a venue for rock concerts and rodeos, will allow
NIAR to now run full structural testing on aircraft the size of Boeing 737 and 787's, a B1-B Bomber, or up
to eight full-size aircraft at once.
Land north of Wichita's Colonel James Jabara Airport underwent a transformation that would become a
long-range investment in terms of providing the Wichita aviation community with future generations of
skilled workers. The 52 million dollar National Center for Aviation Training (NCAT), founded in October,
2010 , occupies 230,000 square feet of state-of- the-art technical training facilities to address the need
of ensuring that a source exists to supply the projected need of over 15,000 skilled workers over the
upcoming 10 years. 1,500 students have access to over 21 classrooms and 25 labs offering training in
CATIA, general aviation manufacturing and power-plant mechanics.
And finally, the partnership between the city of Wichita and Airbus North America, originally moving to
Wichita's Old Town district in 2002, has also transformed from a 12,600 square-foot converted
warehouse to a brand-new, state-of- the-art technical center strategically situated within the Wichita
State University Innovation Campus. The Innovation Campus, consisting of 120 acres of interconnected
partnership-businesses, is planned to span a development timeline of some twenty years, and includes
Airbus Americas Wichita Engineering Center as an initial member of the partnership. Investment by the
U. S. Economic Development Administration in the order of $10 million dollars underscores the faith
that the EDA has in the WSU Innovation Campus. Housed in a two-story, 90,000 square foot building
specifically built to its needs, Airbus is joined along with Dassault Systemes as among the first residents
of what many within the industry consider to be a cutting-edge business model of collaborative
Research and Development communities operating within the fertile environment of talent-rich
universities.
Indeed, the timeframe of roughly between 2003 and 2017 could be considered noteworthy for the
Wichita aviation industry due to: 1) transformational change in business models for aviation firms that
were traditionally independent entities into strategic alliances, and 2) significantly expanded and
prioritized cooperative initiatives between local government, university and local/global businesses to
commit to long-term R&D/Training programs to fuel future talent development and foster an
academically-energized hub of innovation.
Considering that Wichita aviation companies account for approximately half of all U. S. aircraft
deliveries (general aviation light aircraft and business jets), and that a combined workforce of nearly
30,000 skilled employees constitutes one of the largest aerospace labor pools in the world, investment
and transformational change became a mandate to ensure continued, multi-generational growth. With
Fort Worth-Arlington (Texas), Seattle and Everett (Washington) and Connecticut noted as competing
U.S. aviation clusters, a commitment to long-term exponential growth has been envisioned to secure
Wichita's future position among not only U.S. aerospace clusters, but also world-wide clusters like
Toulouse (France), Montreal (Canada), Singapore, Bangalore (India) and Sao Paulo (Brazil).
Aside from transformational realignment of companies and expansion of R&D/training infrastructure,
the markets for General Aviation light aircraft has remained challenged at best, with only moderately
promising 5-10 year forecasted deliveries/revenue for Mid-size business jets and to a lesser degree Mid-
light-size Business jets. For short to mid-term, most of the sales/deliveries appear to be trending to
remain U.S.-centric while the global market will remain slow-growth and subject to potential buyers
opting in-favor of favorable deals on used aircraft inventory.
Within the commercial airliner sector, the "duopoly" that exists between Boeing (Spirit AeroSystems)
and Airbus has seen each business entity remain for the most-part (with occasional swaps in position) on
a roughly parallel course in terms of overall sales/deliveries and market-share. Outside of the
Boeing/Airbus lock on major airliners, increased competition stemming from Bombardier Aerospace and
Embraer for the position of the third-largest manufacturer of narrow-body airliners appears to be slowly
gaining momentum into the future.
In terms of the impact of transformational technologies upon production aircraft models, with rare
exception, the major air-framers have been, and continue to be conservative to integrate large-scale
departures from established best-practices, especially when factoring in the high cost and lengthy
amount of time for FAA Part 23 certification testing and the specter of potential litigation. Most-likely, technological "leaps" will be, for the short-term, incremental in nature, at least until amended
certification processes have a chance to truly take-hold.
Ever-expanding use of composites and the more widespread use of "additive layer manufacturing" (3D
printing) to grow parts using powdered metal fused by laser (instead of subtractive manufacturing
operations that mill away metal) should find greatly increased application.
With that said, most major players have and continue to invest R&D funds to explore advanced cockpits
that utilize intuitive/intelligent avionics and flight control systems (as well as augmented reality systems)
that could assist the pilot. An extension of this could also eventually lead to the expanded development
of Unmanned Aerial Vehicle (UAV's), perhaps even for (initially limited) general aviation cargo-hauling
operations.
As pressure mounts from environmental concerns, alternatives to leaded avgas will also continue to be
targeted, with aircraft such as the Cessna Skyhawk JT-A Turbo diesel forming the vanguard of a new
wave of diesel-engine general aviation aircraft offerings. With the ability to use both diesel fuel, or Jet-A
jet fuel (rather than the more expensive and increasingly scarce Avgas), diesel engine aircraft will utilize
less moving parts, incur lower maintenance costs and provide increased operating efficiencies (roughly
40%) which in-turn yield increased range and payload benefits. Other alternative fuels include a
combination of bio-fuels (made of used cooking oil) along with traditional fuels.
Perhaps the most challenging yet exciting technological prospect is the exploration of either completely
all-electric propelled aircraft, or hybrid electric-fuel light aircraft. Potentially offering the power of
traditional engines, there would need to be significant progress made in improving battery capacity and
battery recharging times. With projections of over $22 billion dollars in the next fifteen years, the
electric aircraft market is anticipated to be the "Next Big Thing" in dramatically transforming general
aviation global markets.
For passengers, cabin interiors will continue to capitalize on fast and increasingly dependable
connectivity, while eventually employing hands-free (gestural) commands to operate lighting, air
delivery, window darkening and seating articulation. To further enhance the flight-experience, the
ability for passengers to selectively control their own "micro-environment" that can be "tuned" for
sound, temperature and lighting will also be available on higher-end executive business aircraft.
To underscore the significance of the transformational change occurring during this period, perhaps the
most defining experience has been the revising of "14 CFR Part 23" (Title 14 of the Code of Federal
Regulations – Part 23 – Airworthiness Standards) to reduce the costs, constraints and resources required
for general aviation manufacturers certifying and introducing new technologies and aircraft design to
market. Targeted for normal, utility, aerobatic and commuter category aircraft (maximum seating
capacity of 19 or less, and with a maximum certificated takeoff weight of 19,000 pounds or less), the
new FAR (Federal Aviation Regulations) rules add "performance-based standards" as criteria for
developing new aircraft as compared to "prescriptive-based standards". Essentially, the new
performance-based standard sets forth a specific level of targeted performance that a manufacturer
must meet via its design, but does not tell the manufacturer how (prescriptive) it must achieve that level
of performance. This approach should allow room for increased innovation by the manufacturers,
thereby fostering increased advancements within the industry. It should also theoretically reduce the
number of exemptions and streamline the overall process of certification. Initiated in 2008, and with a
congressional mandate for new regulations set forth in the Small Airplane Revitalization Act of 2013, the
FAA new rules went into effect August 30 th , 2017. AOPA President Mark Baker perhaps best expressed
the importance of the FAR Part 23 re-write when he described it as "…the most significant and pivotal
reform for the future of GA (General Aviation) aircraft".
While it remains to be seen just how successful and long-term these physical and philosophical changes
will be, there certainly exists renewed enthusiasm for a great new transformational age of flight. With
these sweeping and bold changes, Wichita, the state of Kansas, as well as the nation as a whole, are
well-poised to continue to grow one of the greatest manufacturing industries in modern-times into a
renewed and revitalized business entity that is prepared to compete and prevail in a brave new world.
About Frank Joseph Rowe: 
Frank Joseph Rowe has been employed for 38 years as a designer and new product development
manager with Cessna Aircraft Company, Hawker-Beechcraft and Textron Aviation. He attended Virginia
Military Institute, and is also a graduate of The Ohio State University. Frank enjoys writing, and has
authored several books including Borne on the South Wind, a Century of Kansas Aviation, and The Helio
Courier Ultra C/STOL Aircraft – An Illustrated Developmental History. Frank enjoys shooting competitive
Olympic Recurve and Compound Bow archery, and is an instructor/coach with USA Archery. He lives in
Wichita, Kansas along with his wife Pat, his daughter Susan, and his 4 dogs.
Content Management: Ascential Marketing