Wichita, The Air Capital!

By Carl Chance, Editor, WingsOverKansas.com
It is worthy to affirm Wichita's Unique position among the aviation industry, where nowhere else you will find the concentration of top-name general aviation aircraft manufacturers co-located within such a concentrated geographic boundary. What the city of Detroit had become to the automobile in the last century, and Silicon Valley had become to the computer-chip, so too has Wichita, Kansas become the nations and the world's hot spot for aircraft development and manufacturing!
A Legacy
This incredible business journey has seen the Kansas aviation industry get its fledgling start during the late 1800's when the imaginative but unworkable concepts were envisioned by thinkers and dreamers and converted into reality as test aircraft by mechanics, craftsmen, and blacksmiths. It has seen Kansas become the proving grounds for such industry icons as Walter and Olive Ann Beech, Clyde Cessna, Matty Laird, Lloyd Stearman and Bill Lear, just to name a few. Through the "Golden Age" of Barnstorming and Air-Racing, the Kansas Aviation connection has always been at the forefront with such names as Amelia Earhart, Art Goebel, Frank Hawks, Benny Howard, and Blanche Noyes. Kansas has also played a significant role as a key component in the "arsenal of democracy," with such intrepid manufacturers as Boeing (Wichita) and North American Aviation (Kansas City, KS) building medium and heavy bombers in the heartland. This amazing legacy is sustained even to this day as new names emerge to carry on the tradition of development that set the world standard for excellence in recreational, business and military aviation.
The Air Capital
But why Wichita as the "Air Capital of the World?" For those familiar with Wichita and its aviation manufacturers, it is quite obvious that the city is bound closely to the production of aircraft. It is one of the world's most important centers for the manufacture of aircraft. specifically, production of light general aviation aircraft and business jets, as well as the manufacturing of major structural components for large commercial and military aircraft.
Wichita was for many years, home to the Boeing/Wichita, and continues to be home to Textron's Cessna Aircraft and Hawker Beechcraft, and to Bombardier Aerospace Learjet Division, along with Spirit AeroSystems and Airbus Industries Wing Design Division. Wichita's major role and aircraft manufacturing dominance has virtually placed the city in the position of recognition as "Air Capital of the World."
The Economy
It is at this point that we must address the downturn in the economy that virtually touches all business worldwide. As such, the Wichita aviation community has experienced its share in dealing with this challenge. That being said, we still are not seeing a "doom and gloom" market as aircraft are being manufactured and sold. There is simply a reduced activity from time-to-time in spending, and businesses are taking a hard look at their expenses versus their income on their profit and loss statements. There's a two-fold problem in the fact that manufacturers lose  sales and profits, but equally important are the hundreds and in some cases, thousands of aircraft workers who have been laid off with no immediate prospects for employment. This is a hard pill-to-swallow for everyone. We certainly don't want to lose our valued, trained and experienced aerospace talent and they are rightly disturbed when they see many of their jobs going to foreign markets where the manufacturers have contracted continued production at a much lesser cost, in the effort to improve the cost of doing business.
Kansas Aviation Facts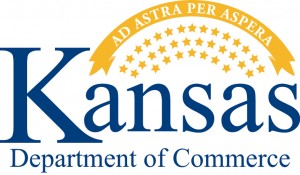 The Kansas Department of Commerce's research has revealed the following:
Kansas is home to one of the five great aerospace clusters in the world and is a leader in aircraft design and manufacturing of general aviation aircraft, as well as major structures for commercial aircraft. Kansas is centrally located in the heart of North America, offering excellent transportation and marketing advantages for businesses.

Over 67 percent of the world's embedded general aviation fleet was manufactured in Kansas, where over a quarter million aircraft have been produced since 1919.

Based in the city of Wichita, Cessna, Beechcraft, owned by Textron and Bombardier Learjet manufacture and assemble aircraft and aviation products. Together, these three Kansas-based general aviation manufacturers delivered 46 percent of U.S.-manufactured general aviation aircraft shipped in 2015.

Spirit AeroSystems, the world's largest independent producer of commercial aerostructures, has completed over 5,000th Boeing Next Generation 737 fuselage at its Wichita production facilities. Every Boeing commercial aircraft in production today has structures that were manufactured in Kansas.

Airbus has its largest engineering center outside of Europe in Wichita, and leading avionics suppliers Honeywell and Garmin each have over 1,000 employees at their facilities in the Kansas City metro area.

Over 30,000 people are employed in aerospace in Kansas, with highly skilled workers at Cessna, Learjet, Beechcraft, Airbus, Spirit AeroSystems, and over 350 aviation suppliers and service providers.

Wichita State University is home to the National Institute for Aviation Research (NIAR). NIAR is a major research site with extensive facilities, qualified staff and expertise in large aerospace structures and composites.

The National Center for Aviation Training (NCAT) is a world-class aviation manufacturing training center on the grounds of Jabara Airport in northeast Wichita.

Kansas State University's Polytechnic Campus offers various degrees in aviation maintenance, professional pilot, and avionics. The University of Kansas offers both undergraduate and graduate programs in Aerospace Engineering.
The Sun is Still Shining
A past Contributing Editor to WingsOverKansas.com, Dr. Frank G. Mitchell once wrote that the long-time CEO of Cessna Aircraft Company, Dwane Wallace used to say when talking about general aviation in his speeches, "It's still early in the morning and the sun is still shining!" His point was that the general aviation industry was just beginning to reach it's potential in the world's transportation picture. That outlook is still as true today as it was then. The potential of general aviation is still there to use and develop for the benefit of manufacturers and aerospace employees.
Center of the Aviation Universe
To summarize the thoughts of Lionel D. Alford, Jr., WingsOverKansas.com Contributing Editor, "Wichita is not only near the center of the United States, it is the center of the aviation universe. Every aircraft in the world has some touch of Wichita on it. Either it was made here, its parts came from here, it incorporates instruments or electronics from here, or at the least, its development was influenced by the nearly 50% of the world's market aircraft that were manufactured here. The stark reality of aircraft is that the public and aviators have made the aircraft designed and manufactured in Wichita the face of aviation. When one thinks of a small twin, the first aircraft that comes to mind is a Beech Baron, that is the archetype. When one thinks of a business jet, the archetype is the Learjet. Likewise, the archetype of a low wing single engine aircraft is a Bonanza. Who could forget the archetype of the single engine aircraft most pilots soloed in as the Cessna 150. These are all Wichita aircraft. As long as Wichita remains a welcome place to aircraft development and manufacturing, it will remain as the center of the aviation universe."
For more information on "Kansas Aviation Legacy" plus Aviation News, History, Feature Articles, Pioneers and much more, log on to www.wingsoverkansas.com and www.wingsovertheworld.com, or search the archives of each website.
How Wichita Became the Air Capital of the World by the Greteman Group.